Google Analytics report automation using spreadsheet ad-ons
Have you been manually typing all the data into your analytics report? I have seen many people doing this every month however there is a better way by which you can automate the whole process and save yourself significant time and energy.
Google Analytics report automation:
Here are the ways of Google Analytics report automation:
1) Google Analytics (Magic)–
If you use Google spreadsheets for your reports there is a nifty ad-on called Google Analytics (Magic) through which you can automate the reports.
Just open Google sheets and Go here to download the Ad-on.
Install Google Analytics. Then go to ad-ons > Google Analytics > create new report.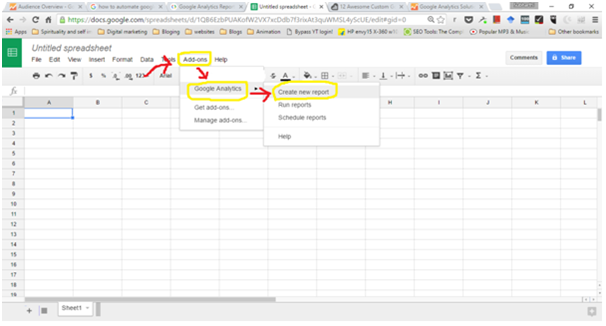 A popup menu will appear where you can select all your necessary metrics and dimensions you want to include in your report. Lets say we want to know the number of visits date wise of a website for 7 days. For this you need to select Sessions in metrics and date in Dimensions. Now hit create report.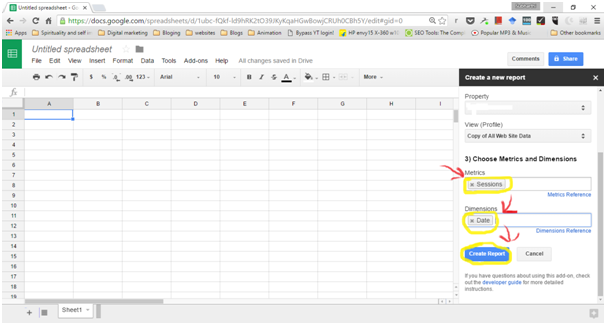 You will get something like this.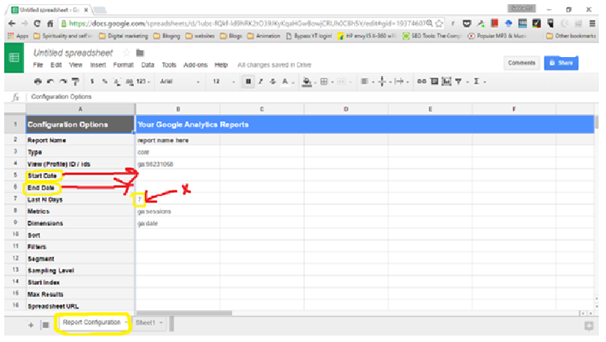 A new sheet called report configuration will be generated when you hit create. The last N days tab is 7 by default. Delete that. Now enter your desired start and end dates. Now the functions you need to use is " =DATE(2016,5,1)" for assigning dates. To know all the functions of  spreadsheets you can go here and checkout all the functions.
Now after assigning your desired start and end dates insert a report name and  you will get something like this.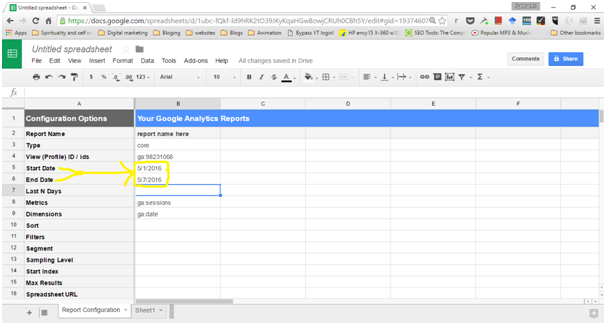 Now go to ad-ons > Google Analytics > run reports.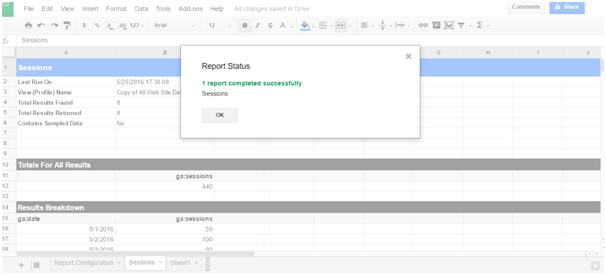 Hit ok and you will notice that the session per dates data has been retrieved from Google analytics.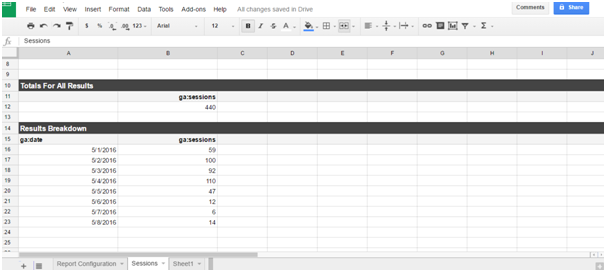 Now you can also integrate this data into charts by selecting them and choosing a chart template from the charts tab.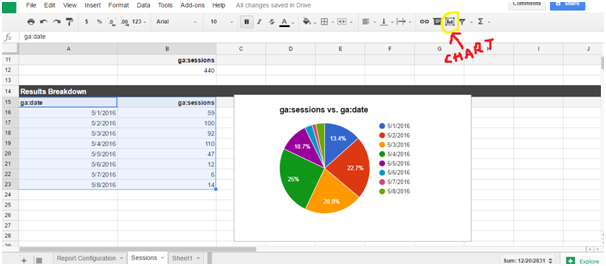 Now to automate this go to Ad-ons > Google Analytics > Schedule reports.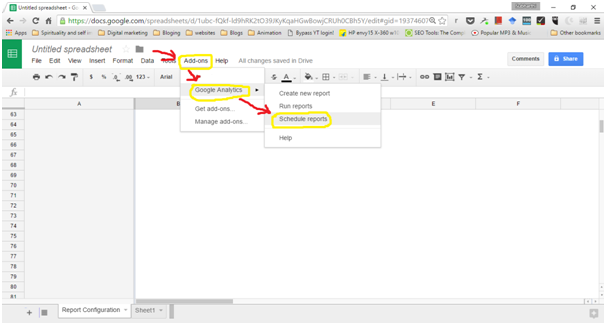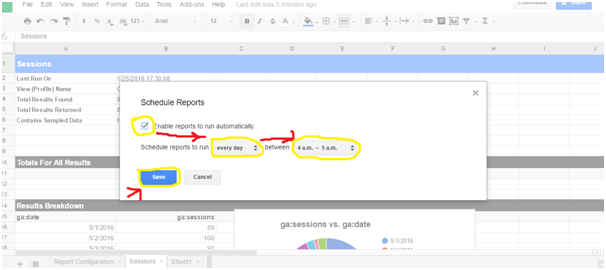 Check  enable reports to run automatically and select when you want to update your time. Your data as well as the chart will be updated automatically at the specified time. You can share this sheet with your client or anyone who needs to look at the analytics of the website.
2) Analytics Canvas-
This is another Ad-on for Google Analytics report automation which can do the same thing but  is a little easier to use for beginners.
To use Analytics canvas  go here and install the Ad-on on Google spreadsheet.
After you do that go to Google spreadsheet and create a new sheet.
Now, go to Ad-ons > Analytics canvas > Show sidebar.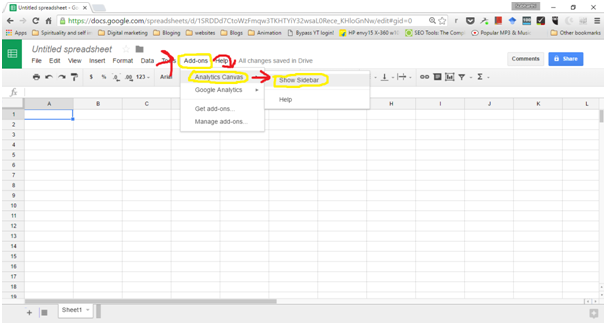 You will get a popup like this. If you click get started they will generate an example for you to see how it works. Click it if you want to see otherwise just close this window.
Now when you close the window you will notice there is a sidebar which has arrived and some queries are generated automatically.
Now go to a new sheet, select a cell and hit create query.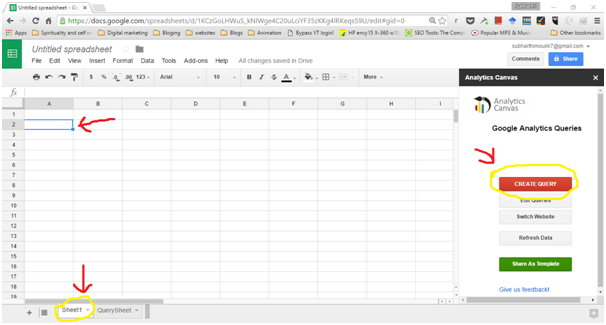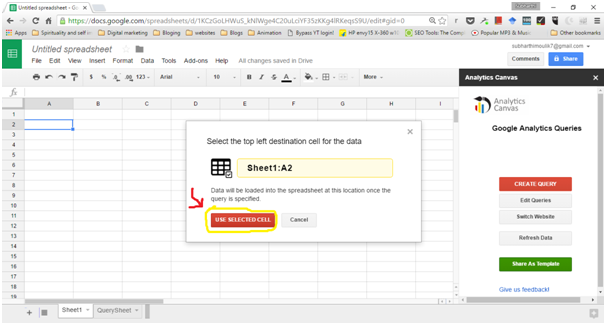 A popup window will appear. Hit use selected cell.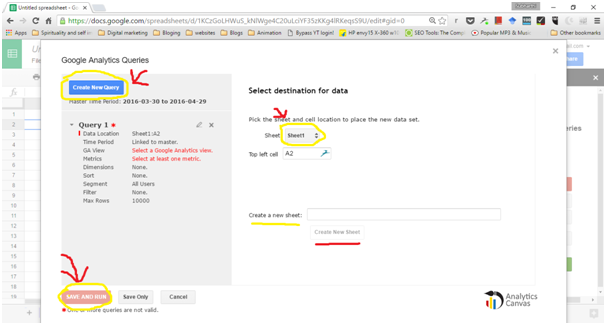 Now this window will appear here select the sheet you want to generate the data to or create a new sheet. Customize the given query or create a new one and hit save and run.
Now your report is ready.
3) Supermetrics-
Supermetrics is by far the best out of the three for Google Analytics report automation. With supermetrics you can also import data from Adwords, Youtube, Bing and lots of more sources with the pro version however Google analytics is supported in the free version.
To install supermetrics go here and install the ad-on for  Google sheets.
Now open a new sheet in your Google sheets account, go to ad-ons > Supermetrics > launch sidebar.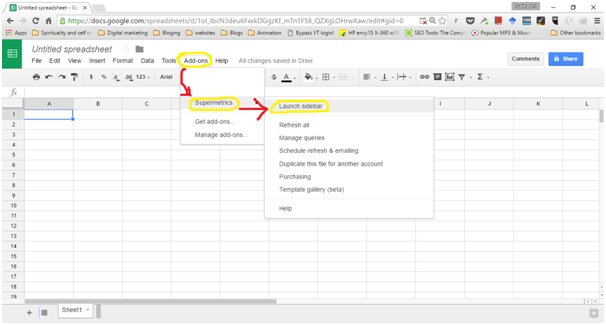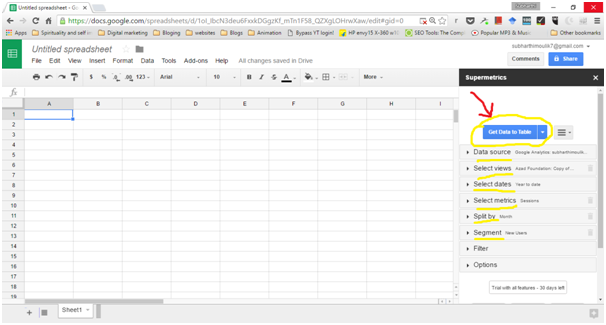 A sidebar will appear where you can input all the fields you want in your chart, the type of chart, data source, dates, metrics etc. Now click get data table.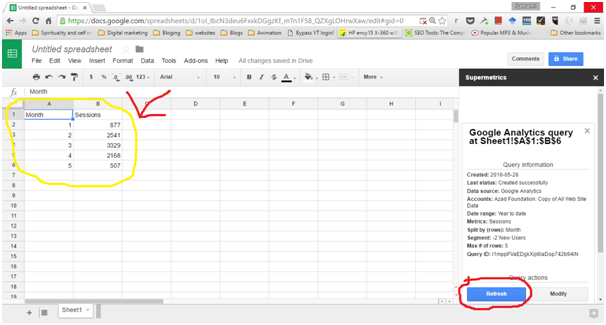 Now you will see that your chart is generated. You can modify it whenever you want and share it with your client.
Using these free to use simple tools you can do Google Analytics report automation quickly and easily.
Da Miracle is a full service Design & Digital marketing agency based in Kolkata, India offering magical designs and logical digital strategies. A one stop shop for creating your identity, promoting it and solutions to keep your customer happy.
[easy-share counters=1 counter_pos="inside" native="no" hide_total="yes" fullwidth="yes" fullwidth_fix="100"]
About us and this blog
We are a full service agency that deliver compelling digital marketing solution. Our winning solutions and experience helps to deliver great results across several key areas.
Request a free quote
We offers professional SEO services that help websites increase organic search drastically and compete for 1st page rankings of highly competitive keywords.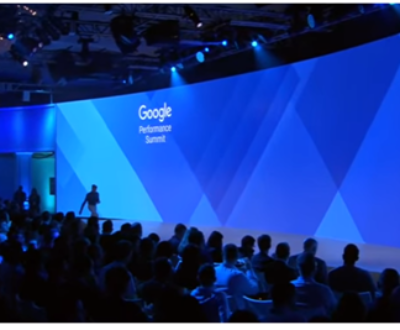 Google Performance Summit 2016 keynotes- In the summit Google exaggerated on the…