Kolkata: Daring to differ !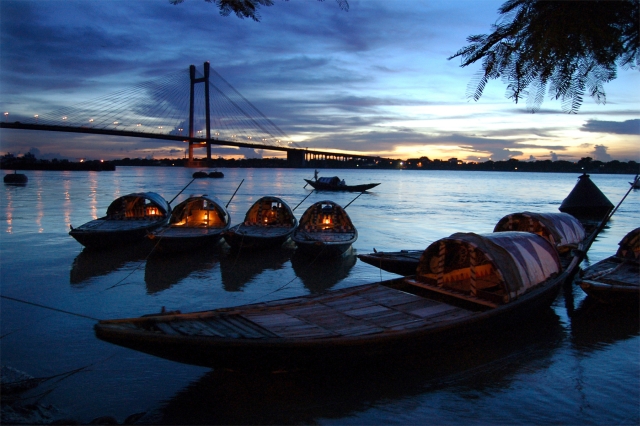 Type in "Kolkata the city of joy" on Google and you will get about 915,000 articles in about 0.51 seconds telling in you, in mostly decent prose, about the places to visit, the historic legacy, gastronomical delights and more. But it would be sheer naivety to rate the city based on what those pieces have to say, the writers of some of which haven't even set foot in the city. Trying to gain insight into the city through those articles is as futile as imagining the taste of a dish by merely reading the recipe. It is no good unless you let the city seep into you, the air sink into you (along with the dust and grime, of course). She is, my city, a grand old lady, ageing gracefully, warm, embracing and nagging. How else do you imagine the acceptance of new settlers into city with the quintessential warmth, that when it is quite literally exploding! How else do you imagine the accommodation of the crawling trams amidst the maddening streets? The City never discards the old and the odd because it has to. The "City of Joy", an epithet ascribed toKolkata, by its visitors, flattering though it may sound, is hard to live by. Which other city promises to make everyone happy, even by putting at stake of its own aestheticism. Calcutta has, without complaining. Books will tell you that the city is passionate about sports. But of what book will ever tell you of the heat of a Mohun Bagan- East Bengal match, the bloodshot eyes, the fuming faces, it has to be felt. It is the unparalleled passion that drives life, fewer places and people are known to treat the material world with as much abandon and recklessness as Kolkata and its people do. The stereotypical "officer-babu" is a rare stock that stands testimony to the aforesaid fact. Come hail, come rain, nothing beats the love for the 9 to 5 work ethic. Other cities will call it lethargy, we call it love. And therefore while evenings in other cities witness a frantic rush to meet deadline, here the rush is to meet the evening "tele-bhaja" at a nearby tea corner. The gastronomical fantasies of the city are again unbeatable. So while a Calcuttan might not know what the latest trends of the stock market are, he will, without fail, tell you how Arsalan serves the best Biriyani in the world and how your life is a waste if you haven't tasted the Chelo kebabs at Peter Cat and the list of such sacramental delights is interminable, to say the least.
Another extravaganza one cannot ignore while talking about Kolkata, is definitely Durga Puja. So while most wonder what it is that keeps the city going, when it is easier to crumble under the pressure of competition from other growing metropolitans, the people here without doubt ascribe it to the unseen presence of their deity Durga.  Be it the serene air of Kumartuli, where hundreds of clay moulds come alive with color and glitter or the dramatically enthusiastic shoppers overcrowding the shops, is an inexplicable fervor, or may be a child like glee. The unbridled celebrations bring together lives that are motivated with similar passion. Five days of celebration encapsulating the values and visions of people at large. Five days of uninhibited eating, loving and praying.
It is perhaps passion of this kind that breeds sensitive intellectuals that are born here. Lazy, though the city may be, it never is dissipated. Minds haven't evolved into money vending machines as yet. There is a definite sense of pride that one takes in embracing the cultural identity, also the reason why the Capitalistic hegemony hasn't bombarded lives as yet. Walking past the by lanes of College Street is sure to implode you with overwhelming nostalgia. It is an old world charm, yet uninvaded.
Well, one might ask if this can last forever or, if it is a feasible choice of life. I mean here are other cities zooming away in into modernization and cosmopolitanism! Where will this romantic Araby take us, eventually? Is it a disillusioned world that we naively inhabit? Well, these are logical questions indeed. But logic hasn't been our modus operandi, quite as much. Calcutta will grow, will evolve. It is a strange belief that no book will ever explain. The warmth will never escape. And "we will survive', the city will, the joy will.
Da Miracle is a full service Design & Digital marketing agency based in Kolkata, India offering magical designs and logical digital strategies. A one stop shop for creating your identity, promoting it and solutions to keep your customer happy.
[easy-share counters=1 counter_pos="inside" native="no" hide_total="yes" fullwidth="yes" fullwidth_fix="100"]
About us and this blog
We are a full service agency that deliver compelling digital marketing solution. Our winning solutions and experience helps to deliver great results across several key areas.
Request a free quote
We offers professional SEO services that help websites increase organic search drastically and compete for 1st page rankings of highly competitive keywords.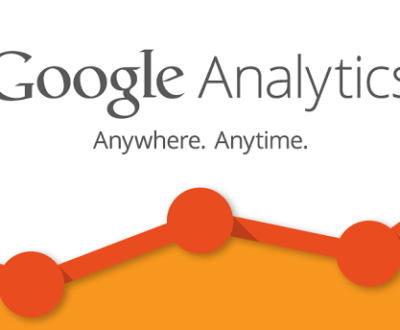 Have you been manually typing all the data into your analytics report?…