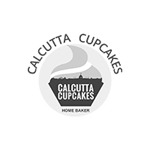 Brief Description Of This Project
Calcutta Cupcakes is the vision of home baker, Dipasree Ganguly. Dipasree always had a love for sweets, however could not dedicate her time due to her job. Despite that, she continued to be a passionate home baker until she realized the importance of following her dreams. She recently left her job as a Deputy General Manager for the largest bank in the UK.
Our Involvements
Graphic Design.
Website Development on WordPress.
Organic SEO Building.
Monthly website Updates.