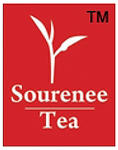 Breif Description Of This Project
Sourenee Tea Estate is situated in the picturesque Mirik Valley of Darjeeling district in West Bengal, India. The name Sourenee is a combination of two words: "Sour" – a kind of tree that grows in this region having some medicinal value and "Rani" which indicates 'Queen of the Valley'.
Our Involvements
Graphic Design.
Website Development on WordPress.
Organic SEO Building.
Monthly website Updates.
Few Best Keywords on google Ranking
Best luxury tea estate in Darjeeling .
Best Tea Hotel in Darjeeling .
Darjeeling Tea Estate.
Luxury Tea Resort in Darjeeling.