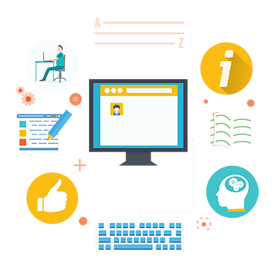 Content Writing
In today's digital world, content is the essence. Content writing is not just a skill , its an art and a science blended with the effervescence of digital marketing.
A good content should be written in an easily understandable language , but in such a way that the reader is interested and never bored. It should have relevant information and must be original. It should also follow the digital marketing strategy of the respective brand, using the keywords intelligently and skillfully.
Website content should be target audience oriented and written with the subtle use of the relevant keywords. This helps in the organic Search Engine Optimization ( SEO) and positions on the Google page rankings.
Written content is presented in many ways on a website :
Different Artistic Meticulous Innovative Receptive Articulate Conscious Literate Enlightened when abbreviated forms Da Miracle. A brilliant hard working team which targets satisfying the client as its primary objective and profit motive comes later. In the metropolis of Kolkata where everyone is up to con , finding an honest and sincere group like Da Miracle would be difficult. Not only do they specialize in the creativity aspect of web designing but are also efficiently geared up for Digital Marketing.
My website www.shoulderdoctor.in has been designed by the Da Miracle team. The design is not cluttered and gives clear information to my patients. It can be navigated effortlessly even by the elderly patients. They take full responsibility of even upgrading it constantly and put in extra measures to market it in the competitive digital marketing world. An innovative method used by them is the social media marketing ,which gives a better reach to many of my curious patients. Da Miracle has enabled me to connect with my patients in a better way.
Webpage design from Da Miracle was professionally designed with harmony of color balance and flow of information. Da Miracle's excellent communication skills and following suggestions along with infusing own creativity was appreciated.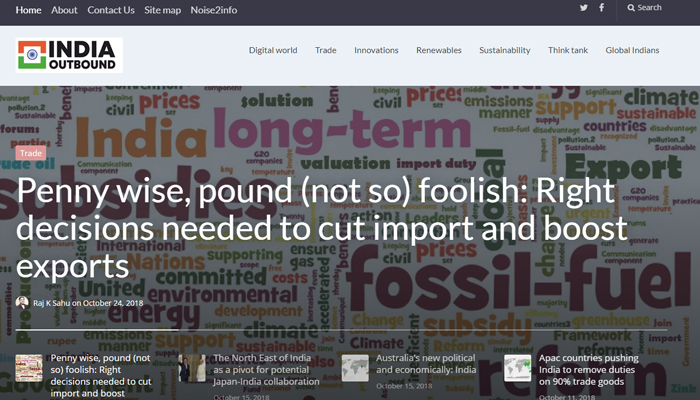 India Outbound is an online magazine that aims to narrate and shape India's growth story as a pivotal fulcrum and…