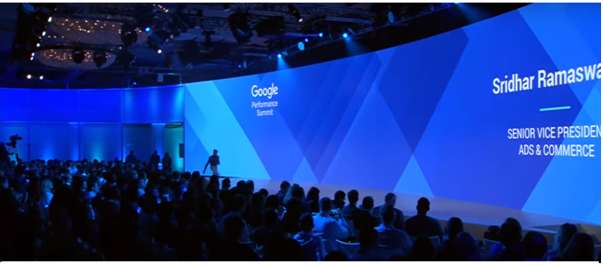 Google Performance Summit 2016 keynotes-
In the summit Google exaggerated on the point that the world is becoming a mobile first world. Users are using their mobile phones to search more and more. So as marketers we also need to optimize our services and products for a mobile first world. Here are the keynotes and all the updates announced by Google in the Google Performance Summit 2016.

1) Adwords bidding and text ads-
The way to set bids for targeting ads by device type in Adwords would be changed soon. Individual bid adjustments will be enabled for mobile, desktop and tablet. The bid range will also be increased to 900+.
Google text ads are updated for all devices.
The display ad network on Adwords will now support responsive mobile display ads.

Character count for text ads are increased. Now instead of one 25 characters headline text ads will support two 30 characters headline and one 80 characters description instead of 25 characters.

Thus ad texts will be 50% more which will in turn generate 20% increase in click-through rates.

2) Adwords will breakup tablet & desktop and enable a mobile base bid-
Tablet bidding is back.
Base bids can be applied to mobile with bid modifiers set for desktop or tablet.
Individual bid adjustments can be done now for mobile, tablet and pc.

3) Promoted pins on Google maps-
Now people will see branded pins along their route in Google maps.
Local pages in Google search will have a new look and special features by which business can include more content types relevant to their business.

4)Redesigned Google Adwords and Analytics–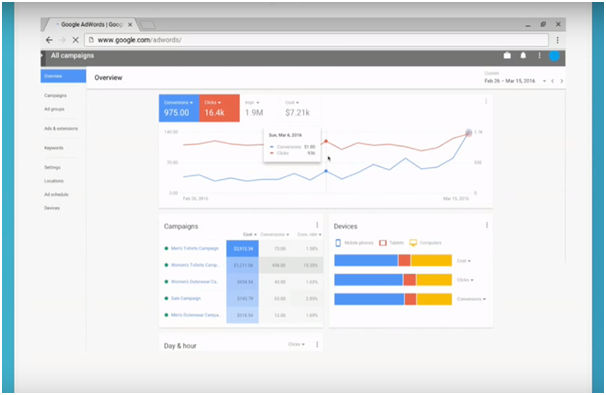 Google will completely redesign the Adwords and Analytics platform for better usability, integration, collaboration and built-in intelligence.
5) Cross exchange inventory –
Google will now offer cross exchange inventory to all marketers to extend their reach with display ads. This inventory will allow them to show their display ads to more websites.
 6) Similar audiences for search-
In this new feature marketers who are retargeting customers through search will also be able to market to customers who are not in their retargeting list but has similar interests to them.
7) Demographics for search ads-
Soon Google would introduce demographics for search ad campaigns for better targeting options.
8) Data studio 360-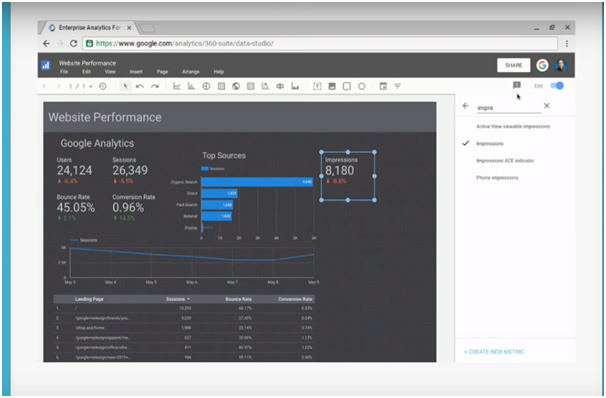 A new tool by Google is launched by which all the data from analytics, Adwords and other platforms can be managed, customized and shared to clients and whoever needs it. It helps to create beautifully designed reports for all the data.
9) Data assistant-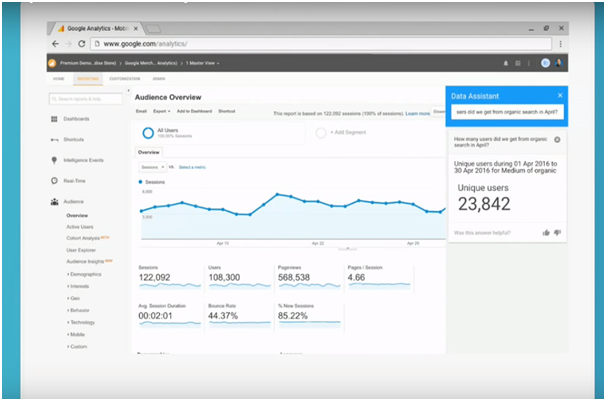 Google is going to integrate machine learning in Google analytics as a Data assistant which will answer specific questions about your data right in the analytics page.
See the full Google Performance Summit 2016 in this video.
Things are looking good for Google this year with all these interesting updates as mentioned in Google Performance Summit 2016 and as marketers we also need to start thinking about new ways to optimize our marketing campaigns with this update in mind.