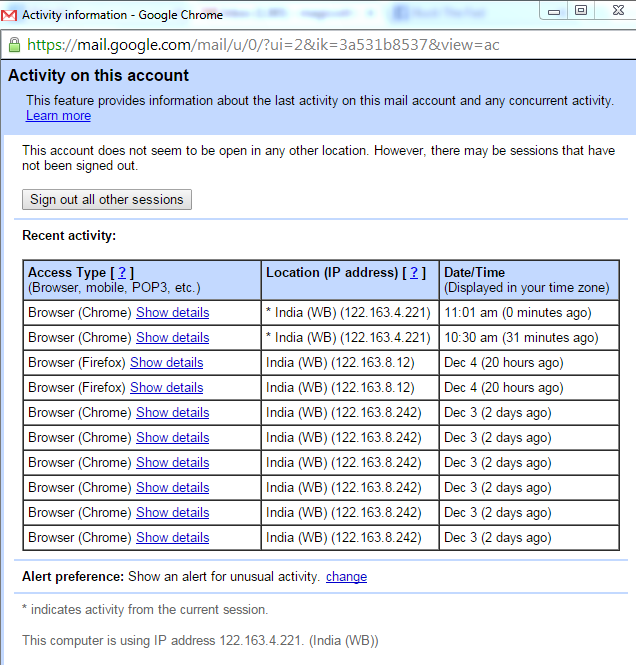 Very handy tip for Gmail & Google apps users : Sign Out of Gmail Remotely
If you use multiple computers or devices to sign into Gmail and think you forgot to log out, you can do so remotely. Scroll to the bottom of your inbox: You'll see information about the time and location of the last activity on your account (as shown in image). Click "Details" to see whether your account is still open in another location.
The page that pops up shows you if your account is open in another location, recent activity,(which includes whether it was accessed by browser, mobile, POP3 and so on) the IP address; and the date and time.
You can also log out of all other sessions from here.
We also strongly recommend you to use 2-step verification for Gmail & Google apps account.