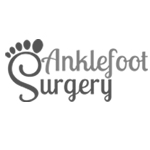 Brief Description Of This Project
Foot and ankle surgery is a specialized branch of orthopaedic surgery which deals with various foot pathologies. Diagnosing foot and ankle ailments requires specialized training and the surgeon needs to be well versed with the anatomy and biomechanics of the human foot.
Our Involvements
Graphic Design.
Website Development on WordPress.
Organic SEO Building.
Monthly website Updates.