Meet Some Da Miracle Team Members
Different Artistic Meticulous Innovative Receptive Articulate Conscious Literate Enlightened when abbreviated forms Da Miracle. A brilliant hard working team which targets satisfying the client as its primary objective and profit motive comes later. In the metropolis of Kolkata where everyone is up to con , finding an honest and sincere group like Da Miracle would be difficult. Not only do they specialize in the creativity aspect of web designing but are also efficiently geared up for Digital Marketing.

My website www.shoulderdoctor.in has been designed by the Da Miracle team. The design is not cluttered and gives clear information to my patients. It can be navigated effortlessly even by the elderly patients. They take full responsibility of even upgrading it constantly and put in extra measures to market it in the competitive digital marketing world. An innovative method used by them is the social media marketing ,which gives a better reach to many of my curious patients. Da Miracle has enabled me to connect with my patients in a better way.

Webpage design from Da Miracle was professionally designed with harmony of color balance and flow of information. Da Miracle's excellent communication skills and following suggestions along with infusing own creativity was appreciated.

June and Team Da Miracle are creative, responsive & hardworking website builders. She along with her team take the initiative & create stuff before you even ask for it. Highly recommended.
Da Miracle has far exceeded our expectations – going above and beyond our requirements by demonstrating persistence and determination. Out-of-the-box thinkers with exceptional creative skills and superior customer service, Da Miracle has earned our trust by delivering on time as promised and consistently following up. We highly recommend and look forward to working with Da Miracle on future projects.

Firstly I would like to congratulate you and your team on providing an exceptional service in Website Design and Technical Assistance. It is indeed refreshing to work with a company with a high degree of professionalism and integrity. Since becoming the successful winner of a Website Design competition through Design Crowd you have provided a very high level of ongoing support and attention to detail. I have no hesitation in recommending your company as a leader in your field and wish you every success in the future in this highly competitive field.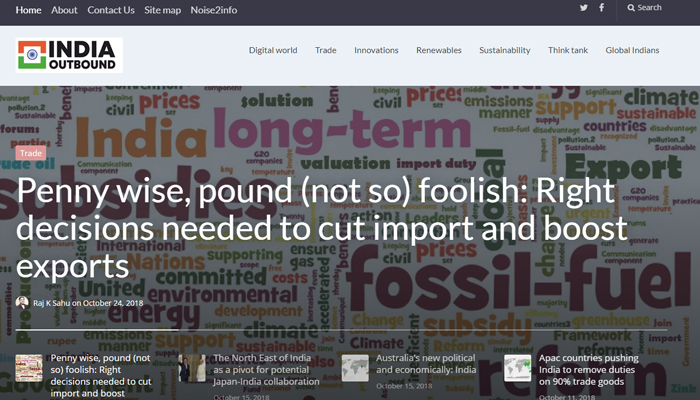 India Outbound is an online magazine that aims to narrate and shape India's growth story as a pivotal fulcrum and…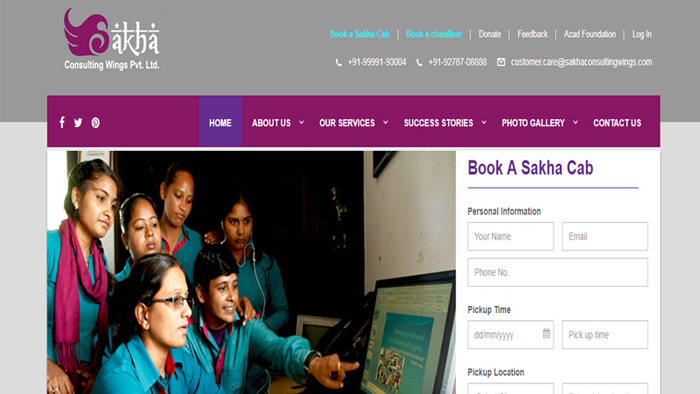 In partnership with Azad Foundation – a not for profit, Sakha provides livelihoods with dignity in professional driving to resource-poor…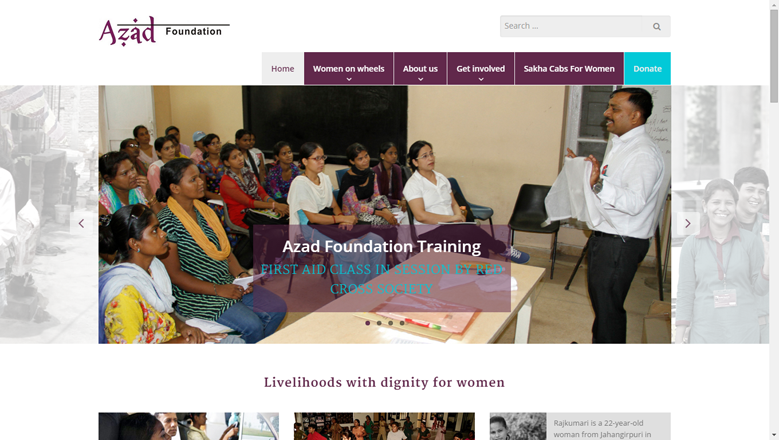 Azad foundation is one of the very few websites featuring a social issue like women empowerment, making it as interesting…