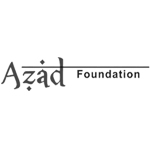 Brief Description Of This Project
Azad foundation is one of the very few websites featuring a social issue like women empowerment, making it as interesting challenge for us. Our team offered their best efforts in designing and developing their website. Digital marketing and SEO functions were performed while the website was being developed in view of promoting the website. Within first month of its launch and usage of two to three keywords it appears on the first page of google and is an incentive to the marketing team of our company.
Our Involvements
Graphic Design.
Website Development on WordPress.
Organic SEO Building.
Monthly website Updates.
SMM and content writing.
Google Adwords.
Few Best Keywords on google Ranking
Ngo s working for women empowerment Delhi.
Ngo s working for women empowerment India.
Women empowerment ngo s in India.
Training for poor women India.
Taxi for women in India.
Safe transport for woman Delhi